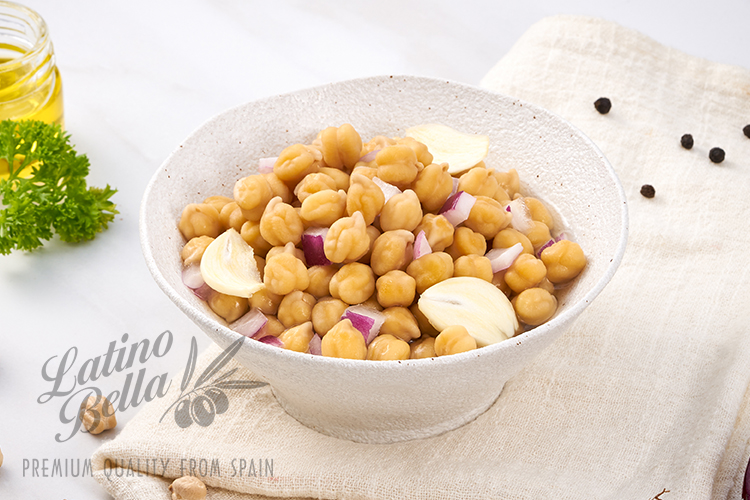 Quite Possibly the Best Chickpeas
Ingredients
500

g

Dried chickpeas

1

medium onion

thinly sliced

6

pcs

garlic clove crushed

1/2

tsp

strips lemon zest

1/4

cup

Latino Bella Extra Virgin Olive Oil

1/2

salt, freshly ground pepper
Instructions
Combine chickpeas, onion, garlic, lemonzest, oil, and a couple big pinches of salt in a large pot.

Add 2 quarts water and stir to combine. Bring to a boil, then reduce heat to medium-low and simmer, stirring occasionally and replacing any water that evaporates, until chickpeas aretender, about 2 hours.

Taste and season generously with salt and pepper. Let cool.