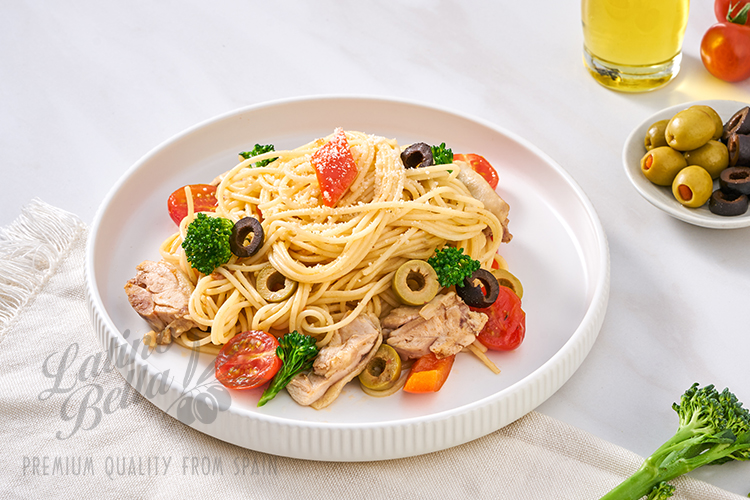 Spaghetti Stir-Fried Chicken and Olives
Equipment
Stove (cooking temperature: Moderate, 177 °C)
Ingredients
100

gram

spaghetti

3

chicken thighs

1/2

red bell pepper

1

tomato

1/2

onion

10

black (or green) olives

1

tbsp

Extra Virgin Olive Oil

1

tsp

seasoning powder
Instructions
Marinate chicken with seasoning poweder, olive oil and a few slices of onion in 15 minutes

Stir fry chicken about 10 minutes till it is soft

Boil spaghetti till it is soft then pick it out and let it drained

The remaining of onion is miced then fry lightly it with tomatoes and bell pepper.

While stir frying them, put the chicken thighs, olives. Balance the taste as you want.